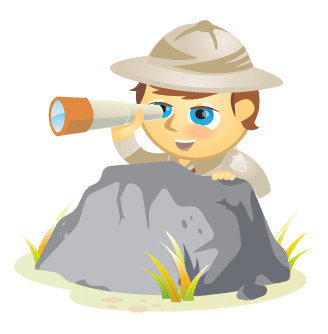 Are you looking for some good social media blogs to read? Look no further!
Our fifth-annual social media blog contest generated over 600 nominations.
Our panel of social media experts carefully reviewed the nominees and finalists. Each of the social media blogs were analyzed based on a number of factors, including content quality, post frequency and reader involvement.
With that in mind, here are 10 social media blogs to put at the top of your reading list.
#1: Jon Loomer
Jon Loomer consistently delivers long-form articles, videos and detailed educational content that share an impressive depth of Facebook marketing knowledge.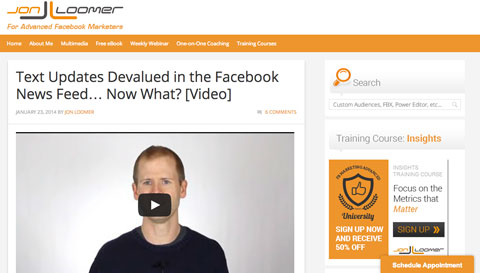 Jon Loomer's blog is enthusiastic, helpful, detailed and well-illustrated.
#2: RazorSocial
RazorSocial explores social media tools and technology with well-illustrated, detailed posts written by Ian Cleary.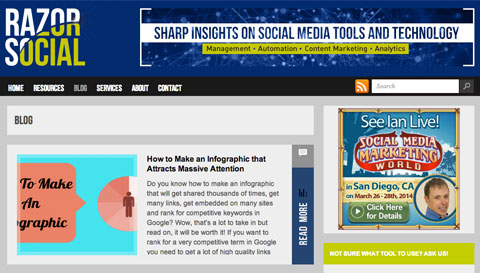 RazorSocial's useful content is delivered with no-nonsense, practical, actionable, step-by-step instructions.
#3: Socialmouths
Socialmouths, authored by Francisco Rosales, gives readers down-to-earth social media advice … Read more